We thank you for your donations, because they change lives.
Donated merchandise is sold in our stores to help support our programs that empower individuals with disabilities and other barriers to employment to gain independence through the power of work. Because Goodwill is a 501(c)(3) not-for-profit organization, you can receive a tax receipt directly upon request at the store or any other attended location. Download a valuation guide from the 
Goodwill Industries International website
.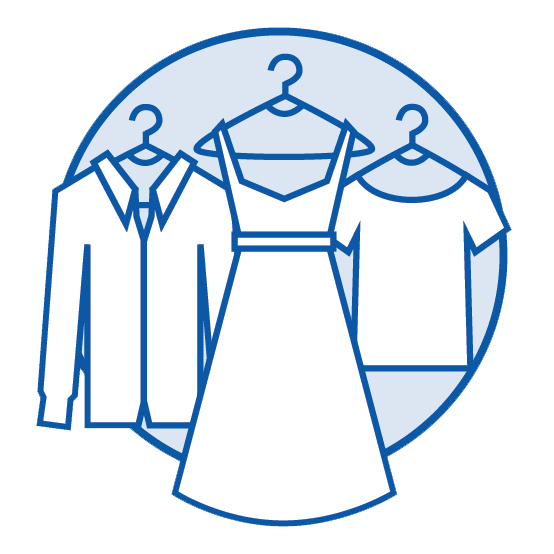 Donate Your Gently
Used Goods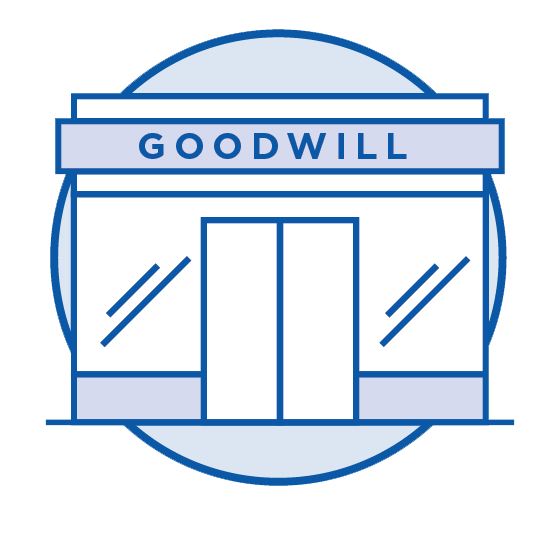 We Sell Them
in Our Stores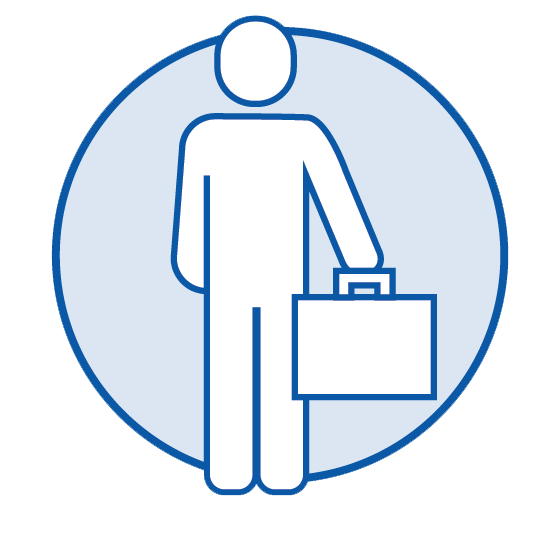 Creating Jobs
in Our Communities
All of Goodwill's stores accept donations of clothing, shoes, jewelry, accessories, handbags, luggage, household goods and other items.
Attended Donation Centers​
Goodwill's DonationXpress centers are staffed to make it quick and easy to drop off goods and get your tax receipt.
The donations that you bring there are delivered to Goodwill stores where they are sold to provide support for our mission.
Goodwill benefits greatly from donation drives held on our behalf.

The donors vary greatly and include: scout troops, corporate offices, residential buildings, local schools, college move-outs, area stores and businesses, elected officials' recycling events, and church drives. We bring bins to collect the donations and pick them up when the drive is over.
Goodwill will accept any vehicle in any condition, including cars, motorcycles, boats, trailers, and snowmobiles as long as you have a clear title in your name.

Pickups can be arranged within 24 to 48 hours, and free towing and a tax receipt will be provided.
Goodwill NYNJ offers pick up options to make it convenient for you to donate.
Click More Info to learn more about these options, or click on Schedule Pickup to submit a pickup request for your donation. 
If you'd prefer to make a financial contribution to Goodwill NYNJ, or volunteer with us:
Need copies of your receipts? Have questions about what we can and cannot accept as a donation?
We're here for you. Contact our donations department by email or phone.