Help build brighter futures
Your financial contribution to Goodwill NYNJ empowers people with disabilities and other barriers to gain independence through the power of work. Thank you!
Your financial support provides critical job training, placement, and retention services for individuals with disabilities and other barriers to employment.
Thanks to donors like you, Goodwill is able to transform the lives of thousands of New York and New Jersey residents each year. Thank you.
All contributions are tax deductible.
Many people, like you, are extending their impact by leaving a gift to Goodwill NYNJ in their will. To learn more about making a planned gift, you can access a variety of tools and information by visiting our website to help you and your family plan for the future. Or, contact us at 
development@goodwillnynj.org
You can also send financial donations through the mail. Our Tax ID number is 13-1641068. Make your check payable to Goodwill Industries NYNJ, and mail to:
ATTN: Development Department
Goodwill Industries NYNJ
25 Elm Place, 3rd Fl.
Brooklyn, NY 11201
Make your donation go further by requesting a company match! Your employer may have an employee matching gifts program that allows you to multiply your contribution and have a greater impact.
Click below to see if your employer will match your gift and contact us at  development@goodwillny.org with any questions.
Goodwill Industries of Greater New York and Northern New Jersey, Inc., is a registered 501(c)(3) non-profit social enterprise with excellent business and nonprofit standing in financial responsibility, accountability, and transparency.
At Goodwill NYNJ, we respect your privacy. We do not sell, lease or trade the names of our donors to any third parties and fully protect your personal information. We do not use tele-marketers to solicit funds for our programs. View our privacy policy.
Read Goodwill NYNJ's report on Charity Navigator, the world's premier charity evaluator.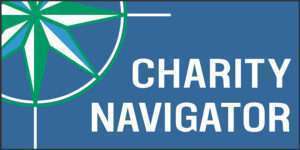 Goodwill NYNJ is an Accredited Charity of the Better Business Bureau of Metro New York, meeting all 20 Standards of Accountability.