Edwin Ayuso, a Brooklyn resident in his forties, joined our Bridge to Technology program in January 2022 seeking a career change. He had worked in the health services sector as certified nursing assistant and later as on-call coordinator. Previous legal issues caused him anxiety and he felt trapped thinking he would never be able to pursue a more fulfilling career.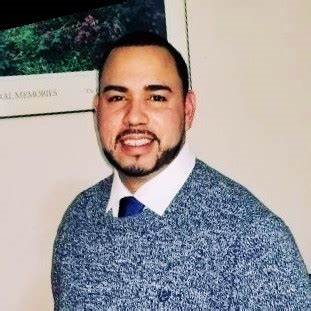 At Goodwill's Bridge to Technology, Edwin enhance the soft skills needed to start a new career and learned new IT skills. The Goodwill team scheduled weekly check-in phone calls to assess class progress and discuss his fears of graduating and starting a new career in his forties. He received wraparound services such as metrocards, meal vouchers, and occasional gift cards to reward his efforts. When Edwin graduated from our bridge program in May 2022, he obtained his Google IT Support Certification and Passed his CompTia A+ Network exam after graduating from the advance tech training. Edwin was on his way!
First, Edwin secured a part-time job as college assistant earning $20/hr. in the IT department of Baruch College in July 2022. His efforts paid off. On March 2023, Edwin secured a support engineer position earning $38/hr. at Synoptek. Edwin had achieved what he thought was impossible. He found a well-paid job in a new career that he enjoys!
Story submitted by the Bridge To Tech Program team:
Adria Brown, Job Developer.
Alexia Francis, Case Manager.
Sheree Ferguson-Cousins, Program Director.