Goodwill Industries® of Greater New York and Northern New Jersey, Inc. welcomes executives from Morgan Stanley, Saadia Group, Thrilling, Bluestone Equity Partners, and Todd Snyder as part of its strategic plan to double the organization's impact on sustainable fashion and the power of work
New York, NY – October 9, 2023 –Goodwill Industries® of Greater New York and Northern New Jersey Inc. (Goodwill NYNJ) named Stephanie Chan, Atul Dalmia, Nick Kaplan, Shilla Kim-Parker, Bobby Sharma, and Todd Snyder to its Board of Directors during the Board's last meeting of the fiscal year ending on June 30, 2023.
Stephanie Chan is a marketing consultant who brings nearly 20 years of marketing leadership through her career in technology, media, and e-commerce. She specializes in creating new and recurring revenue opportunities and has unique expertise leading marketing at both B2C and B2B businesses from early stage to Fortune 500 companies.
Ms. Chan advises for-profit and non-profit organizations focused on growth and brand strategies. Previously, she was Senior Vice President of Marketing at VTS, a software company in commercial real estate where she launched new products including a marketplace and a tenant experience app. Before that, she developed consumer-facing subscription programs for major retailers and DTC brands at Order groove. Ms. Chan was a co-founder of Please and Carrots, an early education start-up subscription of toys, books and activities. Ms. Chan also ran consumer marketing for the fashion brands at Time Inc., including InStyle, where she drove revenue expansion through innovative retail partnerships with Ulta, QVC, and JC Penney.
Ms. Chan earned her MBA from the Kellogg School of Management at Northwestern University, and her Bachelor of Commerce from McGill University.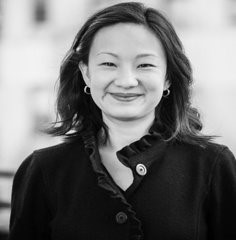 "I am honored and thrilled to join the Board of Goodwill NYNJ. This is an incredible organization that helps individuals with disabilities gain and sustain employment, while also supporting sustainability through their fashion retail stores. I'm excited to utilize my marketing expertise to help tell their amazing story more broadly in order to grow their impact even further," said Ms. Chan.
Atul Dalmia is a Managing Director and Chief Analytics Officer for Wealth Management at Morgan Stanley with over 22 years of experience in the financial services industry. He brings a strong expertise in leveraging Artificial Intelligence (AI), Analytics and Data to solve business problems. In his current role, Mr. Dalmia oversees all AI-based data solutions, data science, analytics and reporting for Wealth Management, Banking, and Marketing at Morgan Stanley. He partners with stakeholders across all lines of business to leverage analytics and data to drive decisions, inform strategy, and measure performance.
Prior to joining Morgan Stanley, Mr. Dalmia worked at American Express for 19 years and was responsible for a variety of roles in analytics and data. He led various analytics and data science functions for the consumer, commercial and merchant business across the customer lifecycle of acquisition, loyalty, customer cross sell and retention. He was responsible for building American Express's acquisition and customer big data platform, which powered use-cases across marketing, risk and servicing use-cases.
He graduated from Massachusetts Institute of Technology and lives with his family in Short Hills, NJ.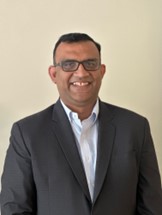 "I am honored to be elected to the Goodwill NYNJ Board of Directors. I'm looking forward to being a part of this impactful organization that provides great opportunities to disadvantaged individuals through their wide range of programs and initiatives. I admire and wholeheartedly stand behind Goodwill's mission. I am grateful and appreciative of the opportunity to work with this organization and contribute to the cause," said Mr. Dalmia.
Nick Kaplan is a professional and entrepreneur with experience in the retail, fashion, and e-commerce sectors. Mr. Kaplan led Fashion to Figure (FTF), which he co-founded, until it was acquired by RetailWinds (RTW), a publicly traded company, where he served on the Executive Committee. Throughout his time at FTF, Mr. Kaplan strategized and developed several areas of the business including strategy, e-commerce, growth, design & merchandising, data & analytics, and the customer journey.
Mr. Kaplan started his career in the consumer and experiential retail industry after graduating from Lehigh University. His career includes merchandising and leadership roles at Tommy Hilfiger, Bluefly.com and Saks Fifth Avenue. Mr. Kaplan has launched several entrepreneurial ventures in the floral, fashion, and off-price apparel space.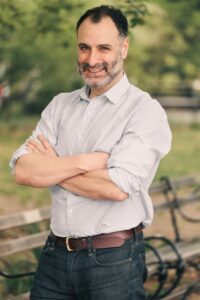 "I am thrilled to embark on the journey as a member of the Goodwill NYNJ Board of Directors. It is an honor to be a part of this remarkable organization and collaborate with a group of accomplished professionals who share my dedication to values such as Purpose, Community Building, Social Impact, and Empowerment. These principles have always been integral to both my personal and professional life. I eagerly anticipate the opportunity to further contribute to their realization within the Goodwill NY/NJ community," said Mr. Kaplan.
Shilla Kim-Parker is the founder of Thrilling, a venture-capital backed platform for thousands of local secondhand shops across the United States. Thrilling was ranked by Fast Company as one of the top ten most innovative retail companies of 2022 and Inc. named Ms. Kim-Parker as one of the top female founders of 2022. She has also been serving as an Entrepreneur in Residence for Closed Loop Partners, a leading venture capital and private equity firm in climate tech.
Ms. Kim-Parker began her career as an investment-banking analyst at J.P. Morgan. She then led Strategy and Business Development at Lincoln Center for the Performing Arts, where she helped launch businesses across fashion, food, hospitality, visual arts, and consulting. Additionally, Ms. Kim-Parker served as Chief of Staff for Disney ABC for five years.
Ms. Kim-Parker holds a Bachelor's degree in Economics from Harvard College and a Master's in Business Administration from Harvard Business School. Currently, she is also an Aspen Institute Henry Crown Fellow.
"Shopping at Goodwill NYNJ was an integral part of my childhood and it is a profound honor to now have the privilege to serve on its board. I am enormously energized by its mission and historic impact, and I very much look forward to learning from and working with the entire team."
Bobby Sharma is the Founder & Managing Partner of Bluestone Equity Partners, a leading institutionally-backed private equity firm focused on the sports, media & entertainment industry. Mr. Sharma was previously Executive Chairman of Blue Devil Holdings, Co-Founder & Managing Partner of esports advisory firm Electronic Sports Group, and Partner at private equity firm General American Capital Partners, including serving as Vice Chairman & CEO of portfolio company Soccerex. He is also Special Adviser to the Sports & Entertainment Group at the law firm Foley & Lardner LLP.
Prior, Mr. Sharma was Global Head of Basketball & Strategic Initiatives at IMG, where he led the growth of a range of businesses worldwide, including the management of media rights, and the creation, development, and oversight of sports, media & entertainment properties, with a focus on major emerging markets. Before that, Mr. Sharma was VP & General Counsel of the NBA Development League for nearly a decade, helping establish and operate the National Basketball Association's first minor league. Mr. Sharma also practiced law at several leading firms, including Cravath, Swaine & Moore LLP in NYC, and served on the presidential campaign staff of the former U.S. Senator and Basketball Hall of Famer Bill Bradley.
Mr. Sharma is a graduate of Duke University and Duke Law School, and resides in Bronxville, NY.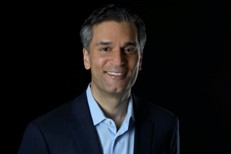 "It's an honor to be elected to the Goodwill NYNJ Board of Directors. I'm humbled by the opportunity to serve on such a widely respected, and genuinely impactful, non-profit. I look forward to helping further its important mission, supporting local communities through important societal values such as sustainability, compassion, and inclusive growth," said Mr. Sharma.
Since launching his eponymous label in 2011, Todd Snyder has infused his love for New York City into the DNA of his brand, redefining how modern American men can present themselves to the world in stylish, unexpected ways. From bespoke tailoring to innovative capsule collections, Mr. Snyder's creations show that good style can be attainable and even playful. He resides on the cutting edge of fashion retail and is always looking for unexpected ways to push creative boundaries, as seen through innovative capsule collections and limited-edition designs with brands including Champion, New Balance, Timex, Moscot, Moby's, and FJ Company. Mr. Snyder serves as a mentor for the next generation of designers at his alma mater, Iowa State University where he works closely with emerging talent through the label's robust internship program.
The Todd Snyder New York flagship store and his second location, Todd Snyder at the Liquor Store, have been hailed as innovative retail and lifestyle hubs by The New York Times, New York Magazine, GQ and others, solidifying the brand's status as a go-to shopping destination for fashion insiders and sharp dressers worldwide. Previously, Mr. Snyder held leading roles at Polo Ralph Lauren, The Gap and J.Crew. As head of menswear at J. Crew, he created the J. Crew Liquor Store in New York City, a first-of-its-kind concept offering a curated selection of apparel and lifestyle products. He has also been recognized four times by the CFDA as a Menswear Designer of the Year nominee and was a CFDA/Vogue Fashion Fund finalist.
Mr. Snyder is currently based in New York City and has three daughters.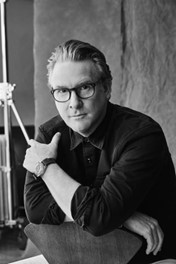 ******
"As part of its three-year strategic plan to double the impact of sustainable fashion and power of work, Goodwill NYNJ will expand its retail operations footprint to meet retail thrift market trends," said Katy Gaul-Stigge, Goodwill NYNJ President and CEO. "We will continue to grow and deepen the impact of our mission programs to benefit the people we serve; all while being funded by a robust and sustainable retail operation. Stephanie, Atul, Nick, Shilla, Bobby, and Todd bring invaluable experience in critical sectors that will help our team meet the ambitious goals of our strategic plan over this the third and final year."
"We are pleased to welcome Stephanie, Atul, Nick, Shilla, Bobby, and Todd to the Board," said Don Huber, Chair of the Goodwill NYNJ Board of Directors. "They bring their years of expertise, deep commitment to our mission, and a background working with nonprofit organizations. I know that each of them is excited to join the Board and enthusiastic about Goodwill's work."
About Goodwill NYNJ:
Goodwill Industries of Greater New York and Northern New Jersey, Inc. (Goodwill NYNJ) is a 501(c)(3) nonprofit organization that operates retail stores throughout the region powered by donations of clothing and household items. Goodwill NYNJ translates those donations into workforce development services for people with disabilities and those who are unemployed or under-employed, job training leading to employment, and behavioral health services for individuals with mental illness. Annually, Goodwill NYNJ services build better lives for thousands of New York City Metropolitan Area residents and their families. For over 108 years, the agency's mission has been to empower individuals with disabilities and other barriers to employment to gain independence through the power of work. Learn more about Goodwill NYNJ at http://www.goodwillnynj.org; follow us on X, formerly known as Twitter: @GoodwillNYNJ; and find us on Facebook or Instagram: GoodwillNYNJ.
Contact:
Helen Murphy
SVP, Development, Marketing and Communications
(913) 530-3237
###